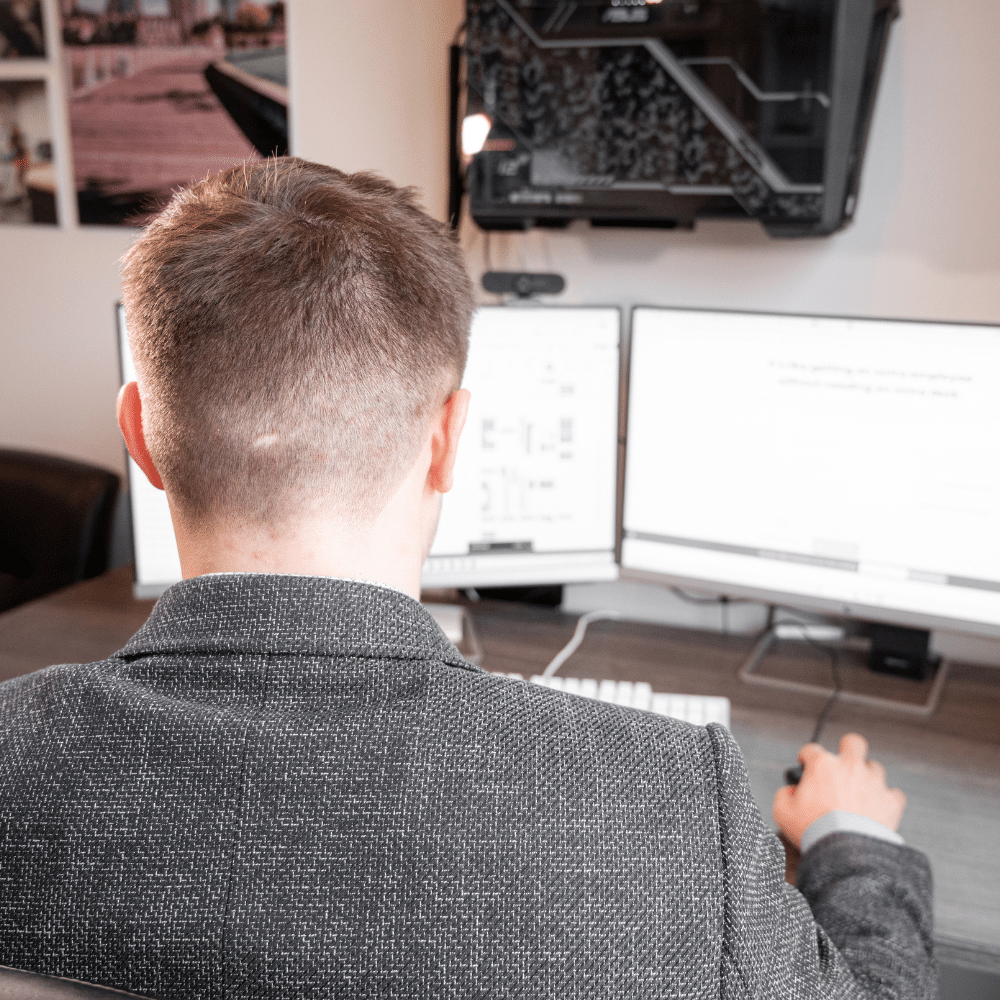 Content Marketing: How To Create Valuable Content That Converts
April 10, 2023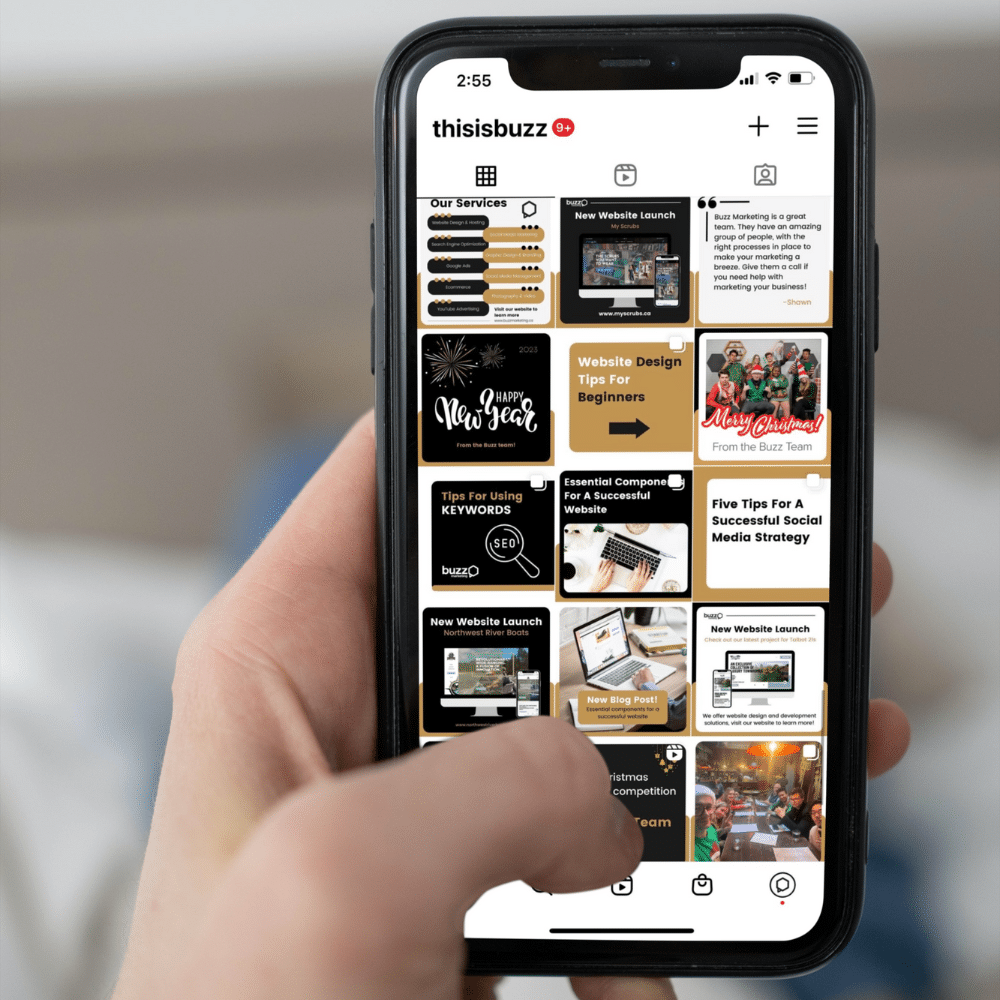 The Power Of Social Media In Business
May 10, 2023
Email Marketing Dos And Don'ts 
Email marketing has been around for multiple years, and even though there are new marketing strategies, email marketing is still relevant. It is a proven tactic that marketers use to drive revenue. 
Email marketing can update your audience on promotions and sales or provide new information about your business. Every inbox your campaign reaches has the potential to convert into a customer. However, if your email campaigns are not achieving your desired outcomes, you may need to adjust your strategy.
Email Marketing Dos 
01 Capture Attention With An Intriguing Statement
When writing an email campaign, every word counts, especially the first few. You want to make the subject line and the first paragraph draw in the reader to find out more. Find a creative way to capture the reader's attention and prompt them to read more. 
02 Simple Is Better
Keeping your email short is essential. If you are packing your emails with irrelevant information, you may lose the reader's attention, making them miss the desired message. Break up your sentences and points into short paragraphs, making it easier for them to follow. Ensure you remove fluff and other unnecessary information that doesn't add value to the overall message.
03 Plain Text Is Best
Adding too many extra design details can sometimes push readers away. When creating your campaign, you will want to stick to standard text size, color, and font; this makes the email feel more personal and readable. Too many pictures, colors, or text can overwhelm readers and come across as desperate or pushy.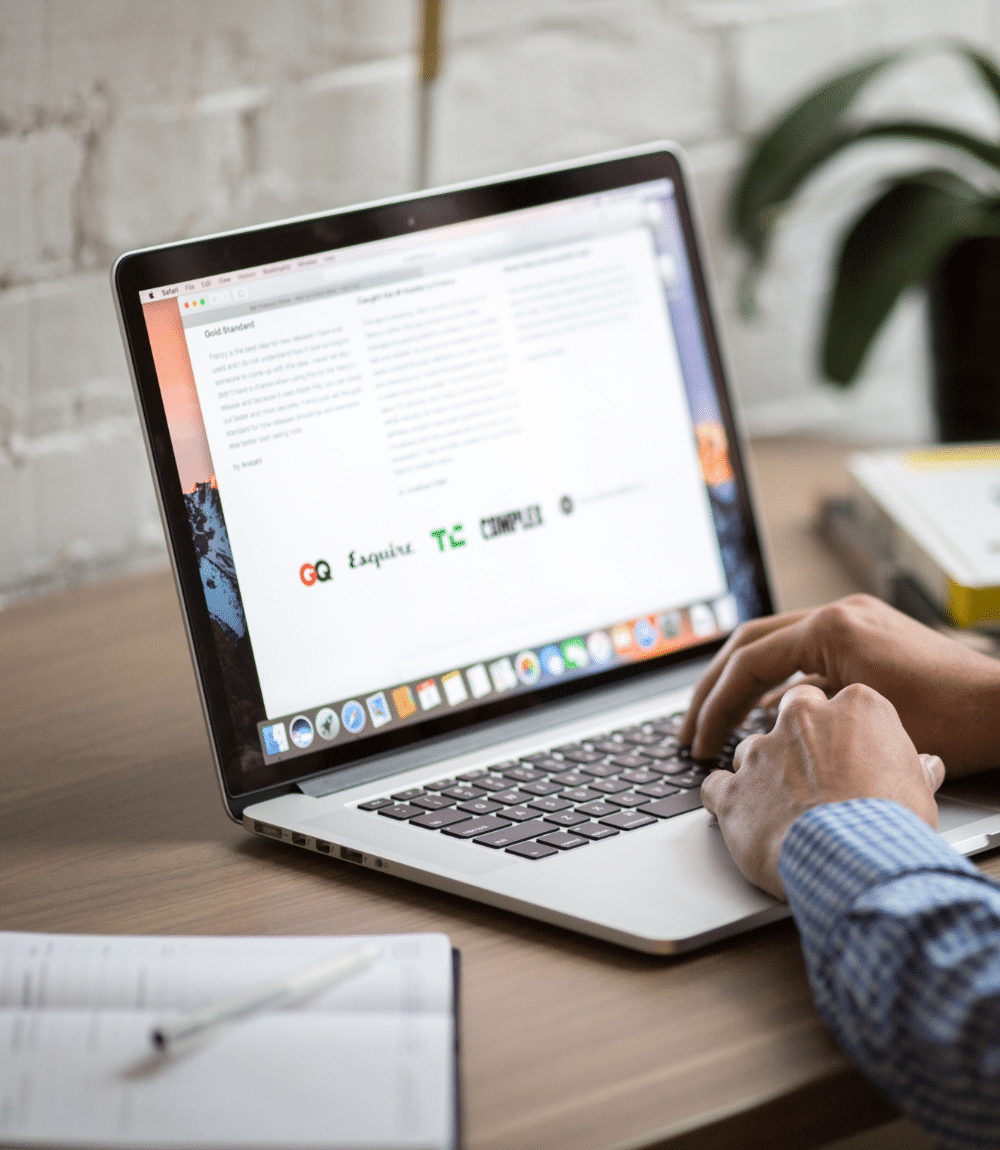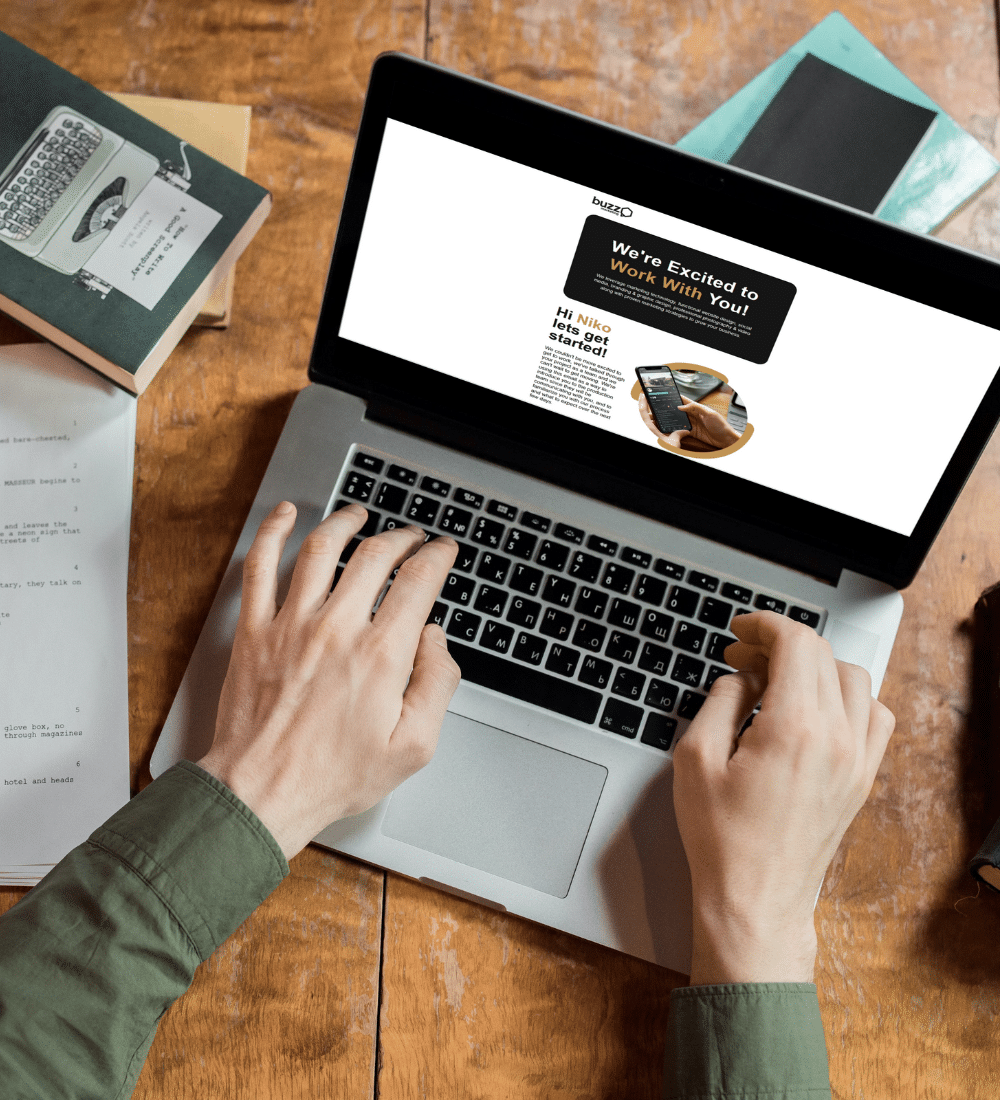 04 Make It Personal 
Even though your campaign is being sent to multiple people, writing as if you are sending it to one person is more effective than addressing an audience. Using words like "you" or generating their name in the introduction makes the email more personal. This helps the reader feel more important and valued, inclining them to read more. 
05 Create Actions 
Adding a call-to-action is essential; it immediately prompts the reader to visit whichever page your email directs them to. For example, if you are providing information about a new blog post, insert a call-to-action that brings them directly to that page. These actions make the email clearer and can help increase revenue and engagement. 
06 Use a CRM 
A CRM is an essential email marketing tool; it makes nurturing your leads and customer relationships easier. CRMs can send automated emails, track your spam score, and handle opt-in and opt-out mechanisms. You can also use a CRM to track your emails' performance, giving you insight into what to do differently. 
Email Marketing Don'ts 
01 Don't Use Email Marketing To Broadcast
As part of your email marketing strategy, you want to ensure that you are not broadcasting messages meant for ads, YouTube, TV, etc. Email marketing is a more personal strategy used to communicate with your audience and get to know them. Promotional messages can sometimes be overdone; ensure that you send other valuable messages between each promotion. 
02 Don't Spam
If you don't know what spam emailing is, it is overly promotional emails that are unwanted or unexpected. Adding too many links, over-capitalizing, and too many images can make your campaign come off as less genuine and be interpreted as spam. 
03 Don't Purchase Mailing Lists
Many businesses think purchasing an email list is a great way to generate revenue and attract more customers. However, prospects commonly know when they opted into an email campaign, and your business appearing in their inbox can sometimes make them mad. Mailing lists aren't guaranteed to have qualified leads, and most of the time receive no valuable outcome. 
04 Don't Send Too Many Emails 
If you continually send multiple emails a week, viewers may lose interest and remove you from their mailing list. Limiting the number of emails you are sending is essential to not overwhelm your prospects. 
05 Don't Try And Hard Sell
Email marketing is about building relationships and creating personal connections. You may receive many unsubscribers if you are too pushy towards your products or services. 
06 Avoid Spam Words
Certain words can be detected as spam words, sending your email into your audience's spam or trash folders. Even if your email holds an important message or advice, your subscribers may never see it if there are spam words in the subject line or text body. 
Make Money
Earn Money
Get Rich 
Limited Time
Order Now
Urgent 
Free
Bonus
Unlimited
Exclusive Deal
Join Millions Of 
What Are You Waiting For?
Message Contains
This Isn't Spam 
For Instant Access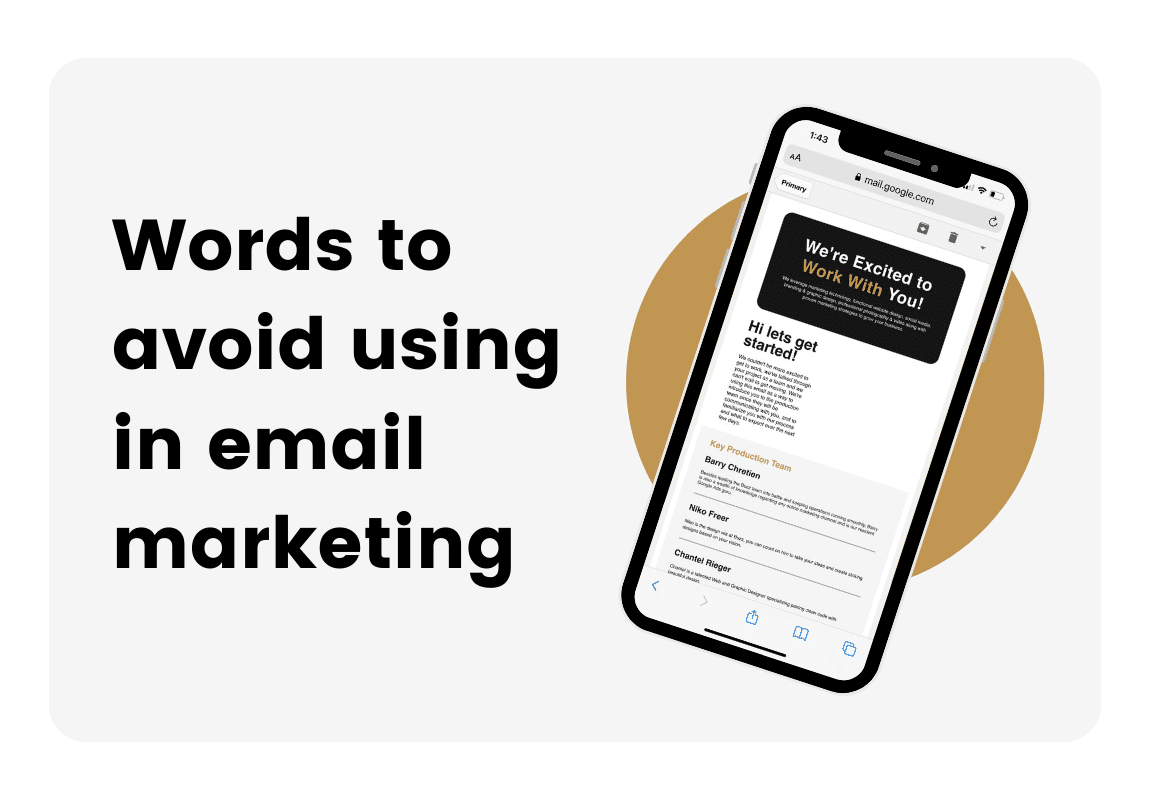 Email marketing is a powerful strategy that can be used to create connections and provide helpful information. However, many things can send your emails directly to the spam folder, so keeping the email marketing dos and don'ts on the top of your mind is essential. Ensure that you keep your emails personal and light, and using a CRM can provide feedback on how they are performing. Buzz Marketing offers professional email marketing services; visit our website to learn more.