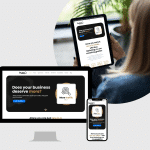 Elevate Your Business With Expert Ecommerce Website Design In Kelowna
July 25, 2023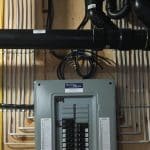 Digital Marketing for Electricians
August 22, 2023
Unlocking Success with Kelowna SEO Marketing: The Key To Online Ranking
Harnessing the power of the internet and understanding how to generate organic traffic is essential to stay ahead of the competition. Buzz Marketing is a leading agency in Kelowna SEO Marketing; we utilize cutting-edge strategies to achieve the SEO goals of our clients. Our professional team constantly researches new methods to tailor solutions for our clients.
Kelowna SEO Marketing
Search Engine Optimization (SEO) can be used to optimize your website's rank on the search engine results page. SEO utilized strategies for content, keywords, backlinks, and more to produce results. At Buzz Marketing, our Kelowna SEO Marketing focuses on enhancing your online site's visibility to drive traffic and increase conversions. We leverage keywords such as "Kelowna SEO Marketing" to effectively help our clients reach their target audience.
The Power Of Local SEO
Capturing the local market in your hometown is an essential part of SEO. Quality content on your website, combined with locally directed keywords, is the driving force of a successful SEO campaign. When customers search for products or services in their area, a well-executed SEO strategy ensures that your business will appear high up in the search results. Our team helps our clients gain that competitive edge to reach a larger audience and increase conversions.
Tailoring Content For Success
Content and SEO go hand-in-hand, so ensuring that you consistently incorporate quality content into your site is essential for success. Our agency excels in crafting content directed at your target audience while aligning with search engine algorithms. We utilize blog posts and informative articles to keep your audience returning for more.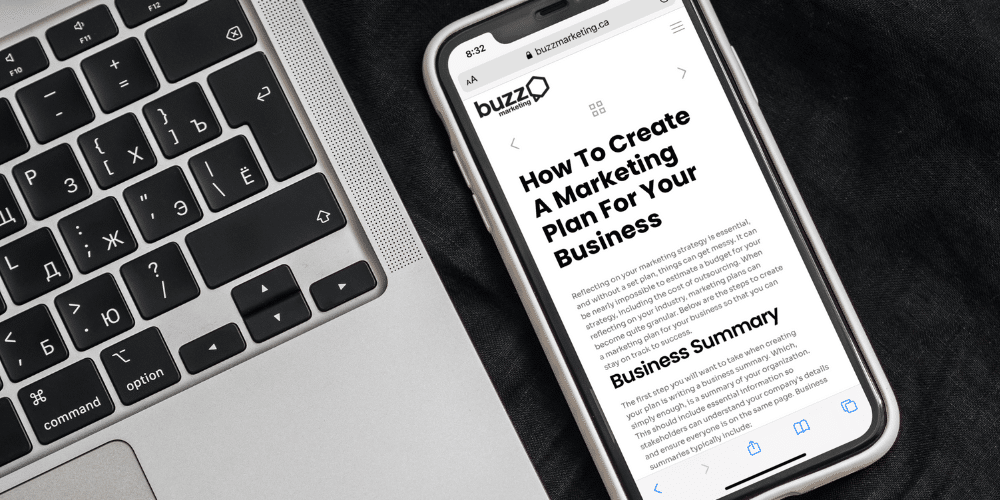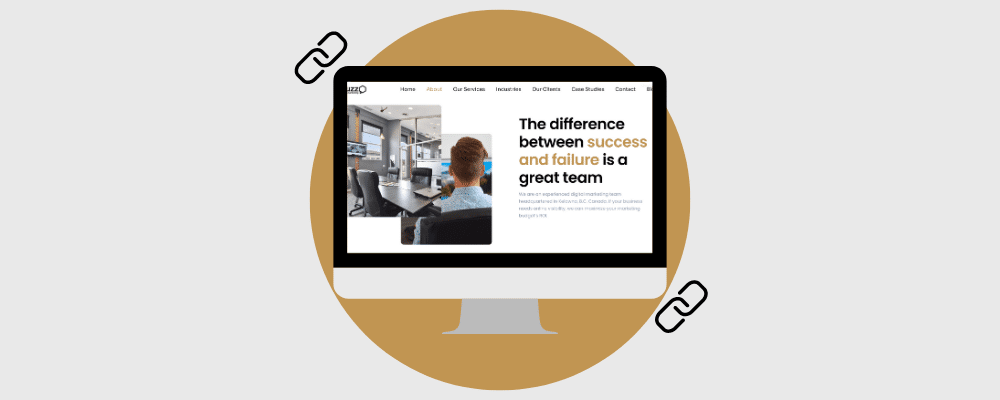 Building Backlinks
Backlinks are links to your site from other sites. Search engines recognize these backlinks, and that deems your website a valuable resource. However, it is important that they come from reputable sources. Our professional team excels in creating link-building strategies to foster relationships with authoritative websites, earning our clients valuable links and elevating their websites.
On-Page Optimization
Refining various elements of your website is a key component of SEO and enhances its overall search engine ranking. This can include everything from title tags, meta descriptions, and header tags to URL structures and keyword-rich content. Buzz Marketing ensures that every part of your website is fully optimized to ensure maximum visibility and a higher ranking.
Data-Driven
Insights
Data-driven decision-making is very significant when it comes to optimizing a website. Our team closely monitors our client's website metrics, user behaviors, and keyword performance to identify opportunities for improvement. We report transparently with our clients to demonstrate the effectiveness of our strategies and the growth of their online presence.
Mobile Optimization
As technology grows, searching is most commonly conducted on a mobile device. Having a mobile-friendly site is imperative to ensure a seamless user experience. Our team can ensure your website is responsive to different devices to enhance visitor satisfaction and increase conversion rates. Kelowna SEO Marketing is the key to unlocking online success; when partnering with Buzz Marketing, you gain access to the expertise needed to increase your rank in the search engine results page and connect with your target audience. To start your SEO journey, contact us or
visit our website
today to learn more about our tailored solutions.