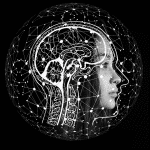 The Psychology Of Marketing: Using Emotions To Drive Sales
June 28, 2023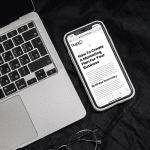 Unlocking Success with Kelowna SEO Marketing: The Key To Online Ranking
July 29, 2023
Elevate Your Business With Expert Ecommerce Website Design In Kelowna
Maintaining a strong online presence is essential for businesses in today's digital age. A professional website can contribute to reaching a broader audience and increasing sales; whether your business is a start-up, your website is a crucial component of success. Buzz Marketing Agency specializes in creating visually appealing, user-friendly, professional websites tailored to your brand and business needs. Understanding the importance of ecommerce website design and how our Kelowna marketing agency can help take your site to the next level is essential.
Why Ecommerce Website Design Matters
An ecommerce website is the first step to creating a successful online business. An ecommerce website is not only a digital storefront but a visual display of your company's brand image. This marketing tool can implement trust, provide a seamless user experience and drive conversions. Here is why an ecommerce site can be beneficial to your business:
First Impressions: Most often, your website is one of the first points of contact with your customer's experience with your business. The design of your website should make a lasting impression, encouraging visitors to explore more about your business and what you offer.
User Experience: Understanding the user experience is essential. Customers should be able to easily navigate your website on any device and notice the clear calls to action which will prompt them to purchase your product or service.
Mobile Responsiveness: Today, many customers make shopping decisions from their mobile devices, so ensuring that your website responds flawlessly is essential.
SEO and Visibility: An optimized website is more likely to appear higher in the search engine results; this drives more traffic to your store.
Building Trust: A modern, well-designed website will instill trust in your visitors; when making purchasing decisions, visitors will most likely back out of an outdated or glitchy website.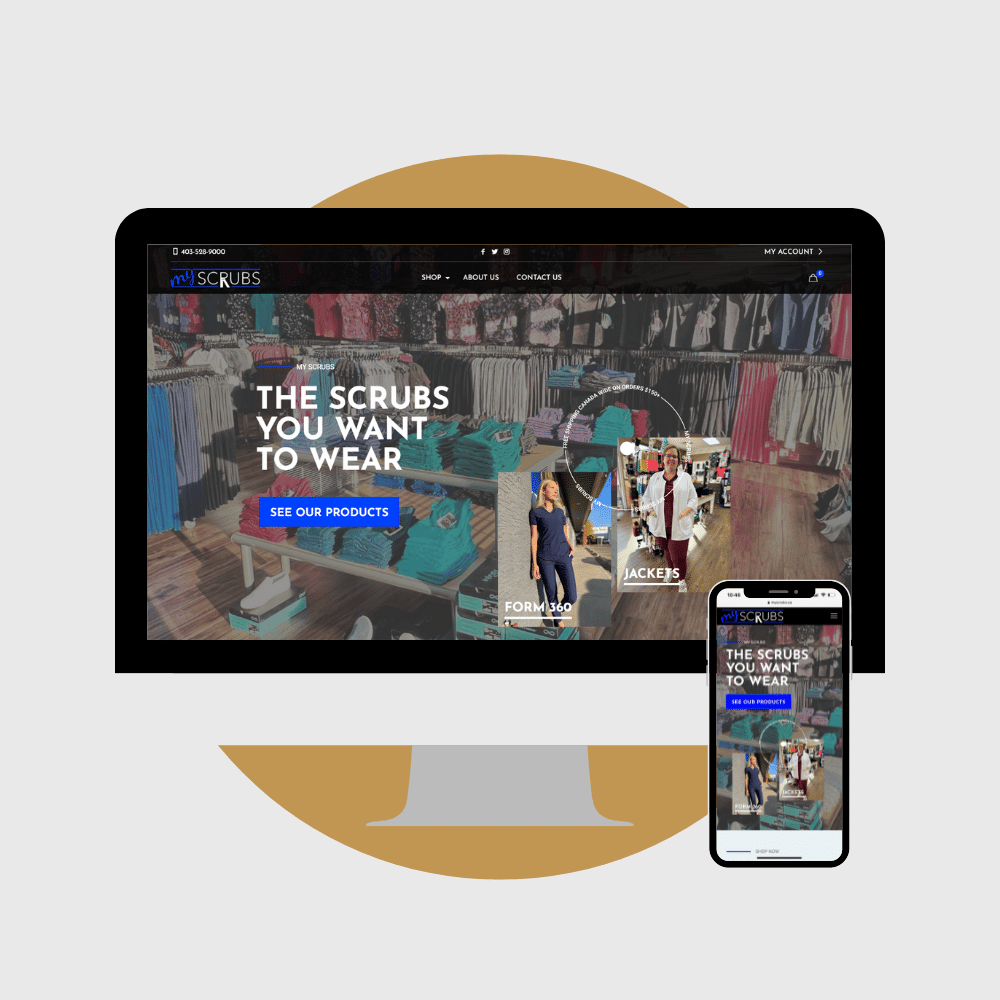 Why Choose Buzz Marketing Agency
At Buzz Marketing, we specialize in creating ecommerce websites that check all the boxes. We want to ensure your site drives conversions, builds trust, and is user-friendly. Here is why you should choose Buzz Marketing for your ecommerce website design in Kelowna: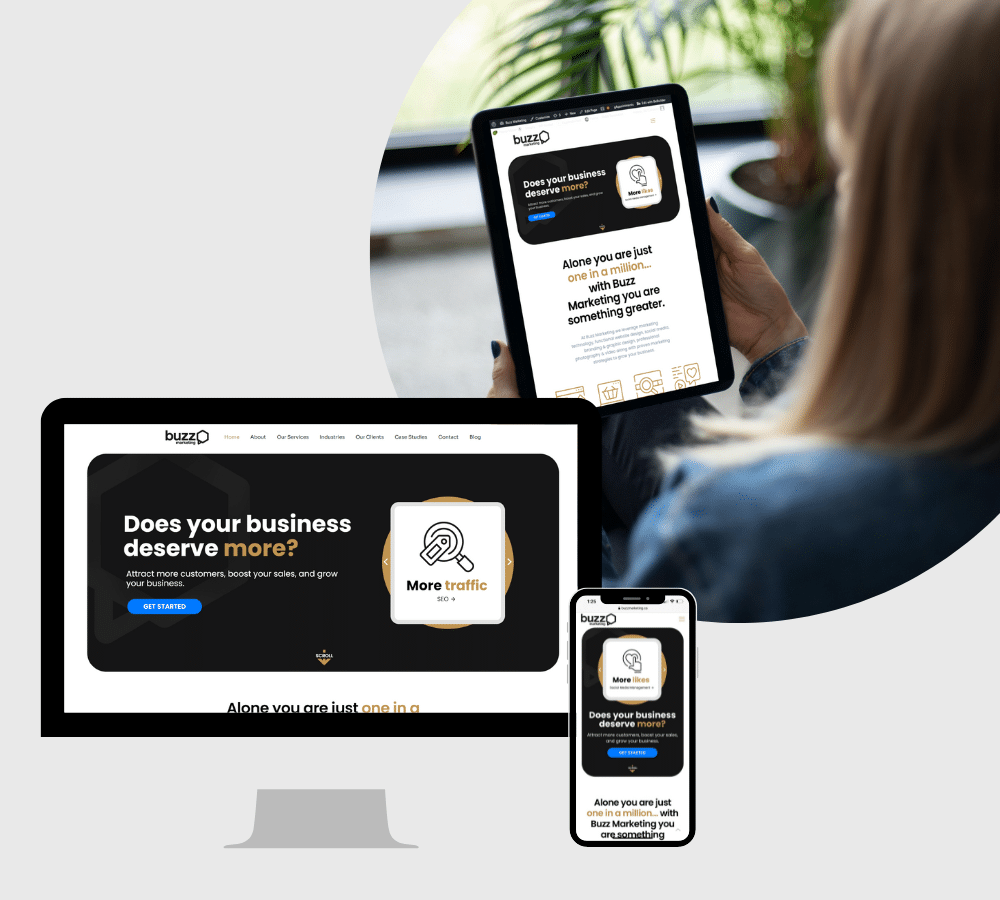 Experts In Ecommerce: We conduct a thorough onboarding process to ensure we create a website that aligns with your brand identity and goals. We handle everything from the base design to the payment gateways to build a secure, professional website.
Tailored Solutions: Every ecommerce website has different requirements and needs; our team takes the time to understand your needs, target audience, and competitive landscape to deliver a tailored solution.
Aesthetic Appeal: Our professional designers ensure your website is visually aesthetic and aligns with your brand image while maintaining functionality and optimizing the user experience.
SEO-Friendly: While developing your website, we optimize the structure of your website to ensure the content and keywords improve your SEO ranking.
Mobile-Responsive Designs: We understand the importance of a mobile responsive design and ensure your website functions on all devices.
When running an online business, whether small or large, a professional ecommerce website is essential. Our team at Buzz Marketing ensures that your website is not only visually appealing but user-friendly and optimized to produce the best results. We work closely with our clients to tailor each website to their requirements and drive success. If you are ready to boost your online presence with an expert ecommerce website design in Kelowna, contact us today or
visit our website
for a personalized consultation.