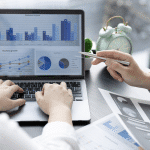 Unveiling The Power Of Kelowna SEO Marketing
August 30, 2023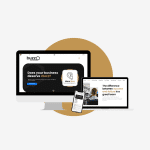 Kelowna Local SEO: A Guide to Dominating the Local Market
September 8, 2023
The Importance Of a Professional Kelowna Dental Website Design
Today, most people don't find a new dentist in the newspaper or through television ads: they use search engines. Your dental website is often the first point of contact potential patients make with your clinic, and the design should not be overstated. A well-crafted online presence can be the difference between thriving and surviving. There are some crucial components when it comes to Kelowna dental website design and reasons why this investment can generate exceptional results.
First Impressions Matter
Dentists create smiles that make first impressions, similar to websites that can capture visitors' attention while generating credibility. When your clinic has a trustworthy online presence, more clients will see your business as a professional place that can take good care of their teeth. Your Kelowna dental website design can make the difference between potential clients turning away or exploring further into the services you offer.
Reflect Your Brand Identity
A website is a great place to showcase not only your services but what your clinic's mission and vision are for their patients. You can demonstrate the procedures you take and the treatments you offer while establishing your values and expertise. Your identity can be communicated through colors, typography, imagery, and the overall aesthetic of your site.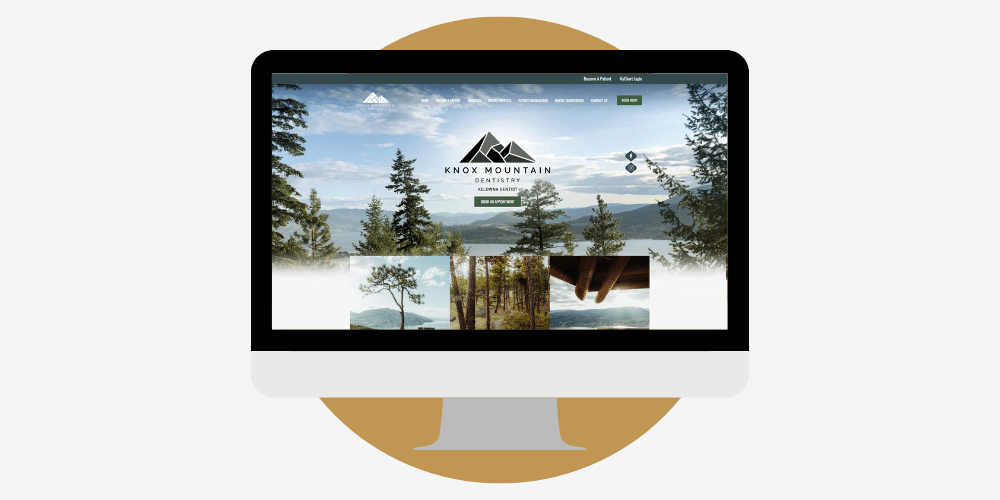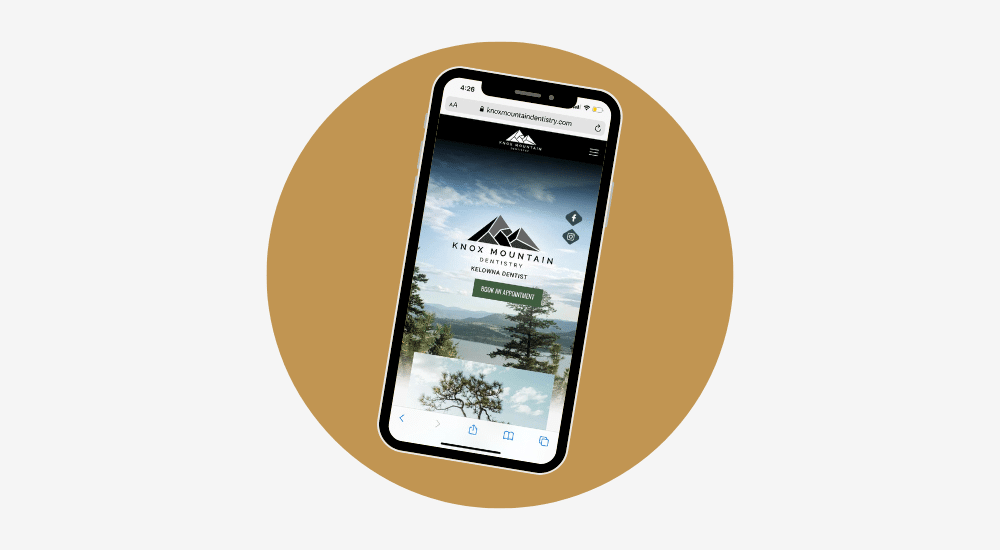 User-Friendly Navigation
It is essential for any website to have user-friendly navigation. When potential patients seek information, ensuring it can be found quickly and efficiently can decrease your overall bounce rate. Fast loading times, a well-designed site map, and mobile-friendly web pages are crucial components to ensuring the user journey is seamless. Our Kelowna dental website helps encourage longer site engagement and ensures all of the information is provided that a patient might need.
Search Engine Visibility
Not only does a website need to be well designed, but investing in search engine optimization (SEO) is also beneficial. SEO consists of using targeted keywords so those searching for your services can find your website at the top of the search engine results. With multiple dental clinics in each city, proper SEO can put you ahead of competitors and ensure that your website is one of the first that potential patients click on.
Showcasing Your Expertise
There is plenty of information that can be provided about the different procedures that your clinic offers. Creating a professional dental website can ensure that your patients find more than just your contact information. You can answer questions or provide step-by-step instructions on how each treatment is conducted at your clinic; this can give your patients peace of mind as your website can be used as a resource.
Building Trust And Relationships
When your website is professionally designed and offers a user-friendly experience, potential customers will immediately understand the credibility of your clinic, and trust can be formed. Your website can feature reviews and testimonials to showcase that your practice is trustworthy and produces results. Creating an informative website makes patients feel more comfortable when coming to their treatments. Not only should your website be aesthetically pleasing and represent your brand, there are other factors that can build trust and credibility. A user-friendly site and good SEO are essential components to a successful website. You can utilize your website to provide potential patients with information about the values of your clinic, along with each treatment you offer. Your website will serve as an extension of your dental clinic and represent your professionalism and credibility. Buzz Marketing specializes in Kelowna dental website design;
visit our website
to learn more.